IUB Testing Services
IUB Testing Services under the umbrella of Directorate of Information Technology (DoIT), was introduced in 2020 when the World was grappling with challenge of pandemic. ITS provides its services for entrance tests, scholarship test, recruitment test for various jobs and cadres. IUB Testing services has proved its commitment of delivering the service with sheer integrity and transparency. In 2020, when the country was under the preventive lockdown imposed by NCOC, the ITS has successfully executed the examination activity of more than 35000 thousand students online. ITS has great capacity of conducting online and physical test. With vast man power and highly advanced technical infrastructure ITS is providing hassle free testing services to thousands of people. ITS has executed multiple testing operations in various Public Sector Organizations.
Examination Division
The Examinations Department is the backbone of any University. It plays a vital role in the functioning of a university. Examinations Department is dealing with around 120,000 students of private and affiliated colleges & 47000 in-campus students. Examinations Department is going to streamline, improve and automate its operations. The Examinations Department conducts various examinations of in-campus and external students. The examinations and evaluation system of IUB contribute to making its degree a benchmark of quality education. The Examinations Department also ensures timely preparation of detailed marks certificates, transcripts, provisional certificates, and degrees of undergraduate and postgraduate students of the University and its affiliated institutions. The entire work of the Examinations Department is performed in accordance with the rules and regulations of the University.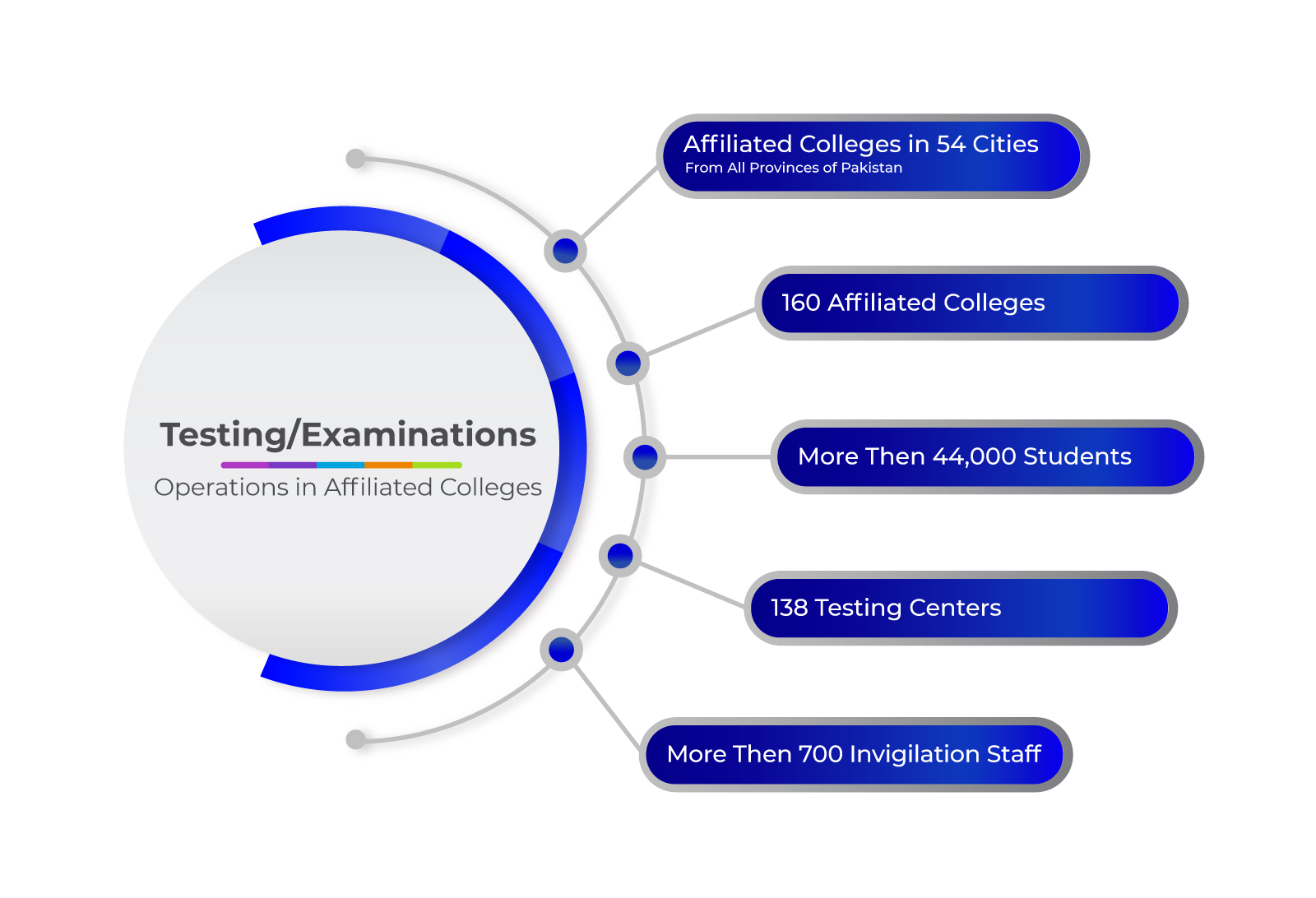 IT Infrastructure / Equipments
Islamia University has done a great development in enhancing its IT infrastructure. It has its own purpose-built data center with 11 server devices with a robust backup implementation. The servers contain storage capacity of 1350+ GB RAM and 230 TB HDD. The data center has 24/7 power supply and latest tier of cooling system. IUB has more than 20 state of the art computer labs with more than 900 plus personal computers. It has 6 video conferencing rooms as well.